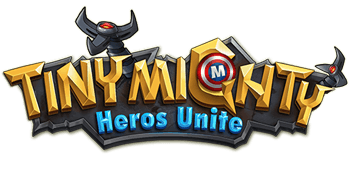 Tiny Mighty Alpha launch at 2015/8/15 10:00 (EST) with recharge option
August 10th, 2015 - 06:01 EST
Tiny Mighty Open Alpha launch at 2015/8/15 10:00 (EST) with recharge option
Protect Planet AMZ Games with your legion of super heroes.
1) Recharging in Alpha will be available. At the end of Alpha, the diamonds will be transferred to Official full game servers.
2) Recharged Open Alpha diamonds will have a bonus ratio for Official full game: When Beta opens, a player can choose the Official full game server they wish to have their diamonds transferred, and will receive bonus diamonds based on the amount they recharge in Alpha. ( players can only transfer the diamonds once and this option is only for alpha to beta servers )
3) We are intending to have open Alpha servers for all 4 time zones ( Opening times are conditionally and will be posted when known )
4) All alpha servers will be closed and reset at the end of Alpha.